News
HBO Max Name Change: A Guide to Price, Shows, and Streaming Options
As we prepare to say goodbye to HBO Max, here's everything you need to know about the launch of Warner Bros. Discovery's Max streaming service.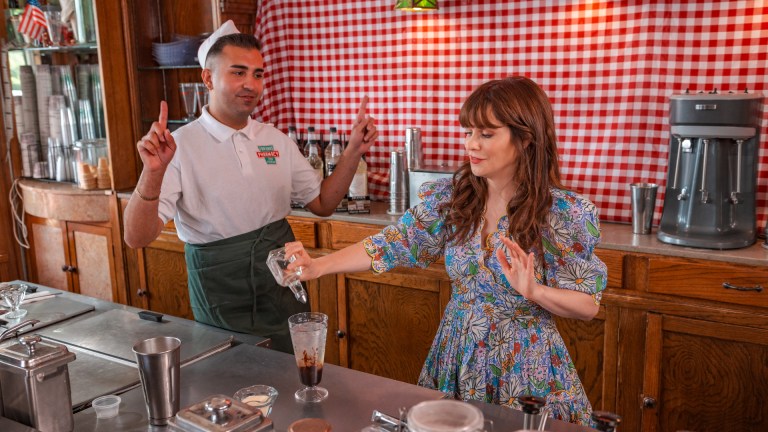 Three years and a questionable company merger later, and HBO Max will soon cease to exist as we know it. After the merger of WarnerMedia and Discovery Inc. was finalized last year, a streaming service combining the offerings of HBO Max and Discovery+ was officially announced at the Warner Bros. Discovery Q2 earnings call on Aug. 4. In the months since, Warner Bros. Discovery has canceled projects at various stages of production and purged hours of original content from HBO Max as the company prepares to launch the recently dubbed "Max" this month.
Here's everything you need to know about Max's launch.
When Does HBO Max Become Max?
HBO Max will become Max on May 23 in the U.S. According to a press release from Warner Bros. Discovery, Max is set to launch later this year in Latin America and throughout 2024 in European and Asian countries that already have access to HBO Max.
What Do Current Subscribers Need to Do?
Thankfully the transition should be relatively simple and painless for most HBO Max subscribers. According to Warner Bros. Discovery, most HBO Max subscribers shouldn't have to do anything in the transition to Max. User apps should automatically update with the new name and catalog for most subscribers, though some may have to manually download the updated Max app from their streaming device. Profiles, settings, and watchlists are also supposed to carry over from HBO Max to Max.
Discovery+ subscribers, however, will have to sign up for Max separately. According to WBD, though, the company will provide "ample opportunities for them to check out Max by providing extended free trials and other promotional offers." Discovery+ will still be available as a separate streaming service in the U.S. as Warner Bros. Discovery is "focused on making [their] stories accessible to all consumers."
Will Max Cost More?
So far, Max is not expected to cost more than the current cost of HBO Max, though WBD is adding another, more expensive tier to Max that they call "ultimate ad-free." HBO Max subscribers will transition to Max at their current tier, so unless you're looking to change tiers, there should be no difference in cost. Here are the tiers and price points that will be available at launch.
Max Ad-Lite:
2 concurrent streams, 1080p resolution, no offline downloads, 5.1 surround sound quality
$9.99/month
$99.99/year
Max Ad-Free:
2 concurrent streams, 1080 resolution, 30 offline downloads, 5.1 surround sound quality
$15.99/month
$149.99/year
Max Ultimate Ad-Free:
4 concurrent streams, up to 4K UHD resolution, 100 offline downloads, Dolby Atmos sound quality
$19.99/month
$199.99/year
What Will Be Available to Watch When Max Launches?
Subscribers will still be able to access the entire HBO Max catalog on May 23 (including Game of Thrones, The Sopranos, The Flight Attendant, and all other HBO and HBO Max programming). The main change on launch day will be the addition of content from Discovery and other WBD properties as well as new Max originals, including:
Windy City Rehab
Maine Cabin Masters, Season 8
House Hunters
House Hunters International
Property Brothers
Chopped
Diners, Drive-Ins and Dives
Ghost Adventures
Say Yes to the Dress
Deadliest Catch
Naked and Afraid
Mythbusters
Anthony Bourdain: No Reservations
Bama Rush (Max Original)
Clone High, Season 1 (Max Original)
German Genius (Max Original)
Gremlins: Secrets Of The Mogwai, Season 1 (Max Original)
How To Create A Sex Scandal (Max Original)
SmartLess: On The Road (Max Original)
What Am I Eating? With Zooey Deschanel (Max Original)
Godzilla: King of the Monsters (2019)
Talking Sopranos Podcast
Shazam! Fury of the Gods (2023)
Villainous, Season 1A